Important: ***************PAYPAL only************** I can not cash money orders in Holland.
From all are more pictures, see at the bottom.
*Sold to RWJ*
Very nice set of K/L-frame Square butt Combat grips. Take-offs. 99.9%condition.
Superb fit, wonderful rich color and very shiny lacquer. Good screw, all just like new.
Asking $125 including shipping.
This set was a mismatched set. Both in fit and wood type. Left is Goncalo Alves, right rosewood.
Therefore I played with them, saw my SS revolver and choose Silver. Fit now is super refinished in Silver and clear lacquer.
If this was the wisest thing to do i don't know. It's now not every ones taste I guess but the one liking these can take them.
Good screw, good checkering, good fit.
Asking $45 including shipping.
Two new fluorescent front sights, red and yellow. Not mounted and not yet drilled for pin. 250 high. Real bright fluorescent not really visible on the pictures.
$10 each in combination with buying a grip, $12,50 solo.
I send from Holland, Europe. Done that more often trough this forum, no problem. It can take a little more time like we all would wish for but they arrive!
Can take up to two or thee weeks! Sometimes much faster.
Important: ***************PAYPAL only************** I can not cash money orders in Holland.
Please a "I take it" and a PM. First "I take it" has them.
Questions welcome.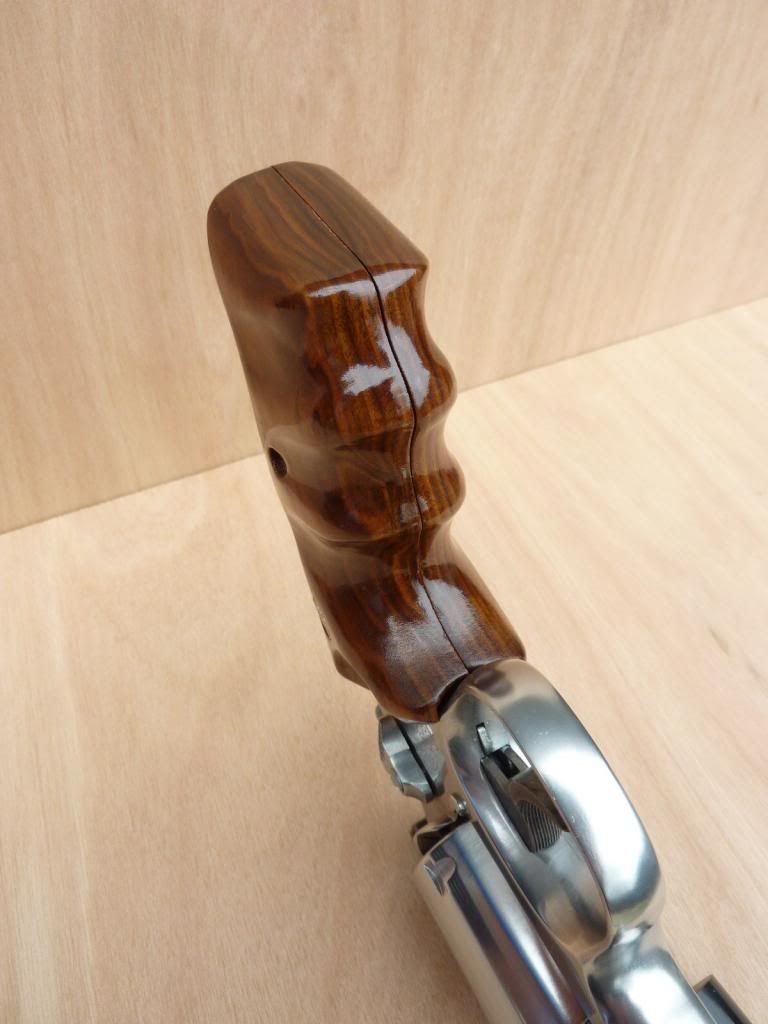 Silver