SPF Excellent condition,seldom seen,rosewood targets for an N-frame sq butt revolver. Very porous grain as evident in the pics. $200 shipped. First "I'll take it",followed promptly by a confirming PM. SPF
I also have this vintage Safariland holster for a SA .22 with a 4.5 or 4.75 inch bbl. Has the distinctive green lining typical of the older,Monrovia holsters. Fits Colt Peacemakers,New Frontiers or Ruger Single Sixes. $55 shipped.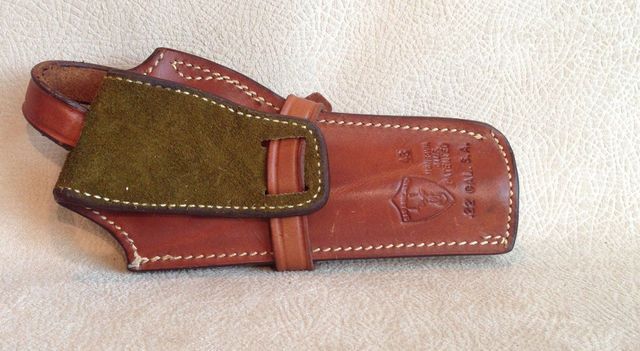 SPF Might as well throw this one out there as well. This is a vintage,floral,fully pigskin-lined Alamo Leather holster for a 4" K-frame Smith,shown here with a Model 18. $75 shipped. SPF
And one more,a vintage Bianchi Model 7 for a Colt Commander. $55 shipped.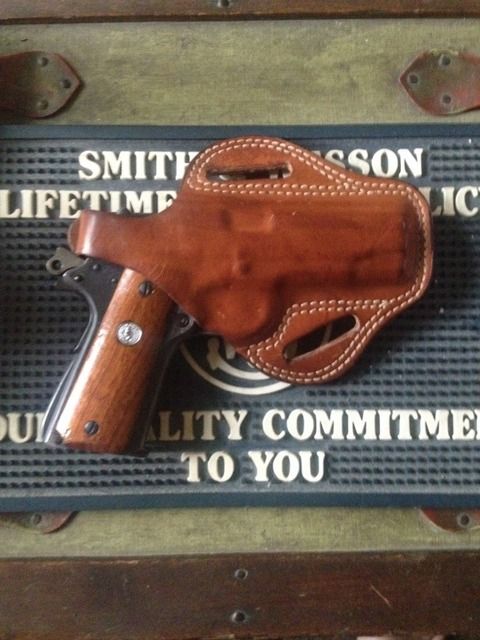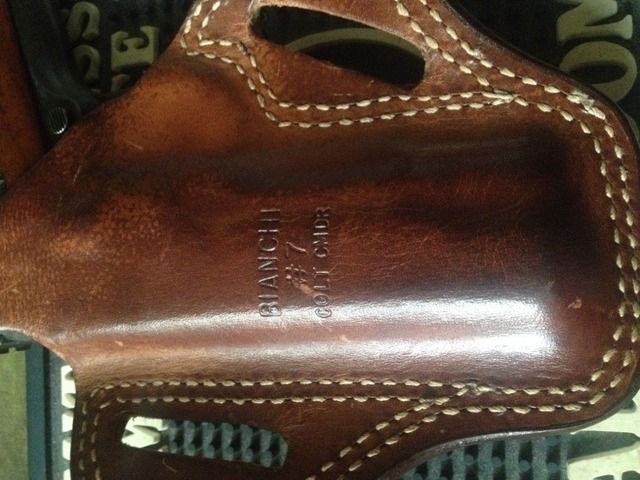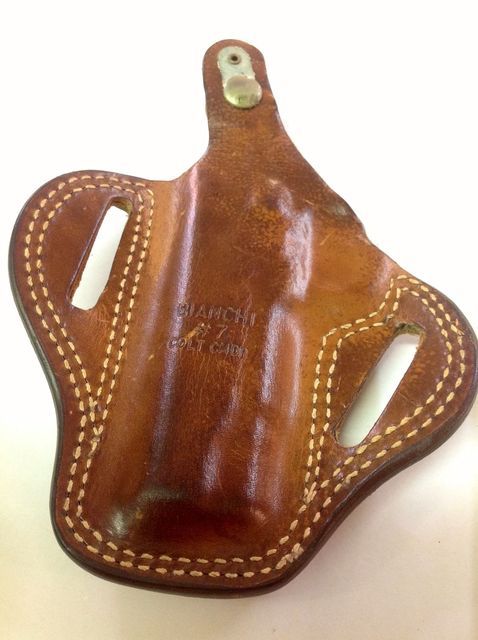 SPF A vintage Lawrence flap holster for a 6" K-frame. Shown here with a K-38 Masterpiece. $55 shipped. SPF
f.t.