Past President, Smith & Wesson Collectors Association
Model 57, Rare 5-inch Barrel, A "Tool Room" Job
---
By late 1967, the Model 57 had been part of S&W's line of N-frame revolvers for nearly four years. It was standard with a 4, 6, or 8 3/8-inch barrel and either a bright blue or nickel finish. Like the Model 29, the Model 57 was never cataloged with a 5-inch barrel. In January 1968, S&W shipped a special order Model 57 with a 5-inch barrel and nickel finish. It was made for Colonel Cunningham, a person who had contacts in the S&W plant and was friends with S&W executives. The gun was shipped to Camfour, Inc. who also handled employee sales for S&W (it is unknown if this gun was sold at a special price).
In discussing this rare revolver with Roy Jinks, I mentioned to him it did not have a model number stamped in the yoke cut and the S&W logo on the side plate was slightly different that what is usually seen. He told me the revolver was made in S&W's tool room and that is why it did not have the usual markings. It is also the only Model 57 with a 5-inch barrel that has been lettered.
The only other Model 57 with a 5-inch barrel I have seen reference to was in the article, "Pistol Predator Hunting", by John Lachuk that appeared in the 1972 Guns & Ammo Annual. Mr. Lachuk shows a picture of a Model 57 with a 5-inch barrel and nickel finish and indicates it was a special order revolver made for him.
This rare revolver is shown in the photos below.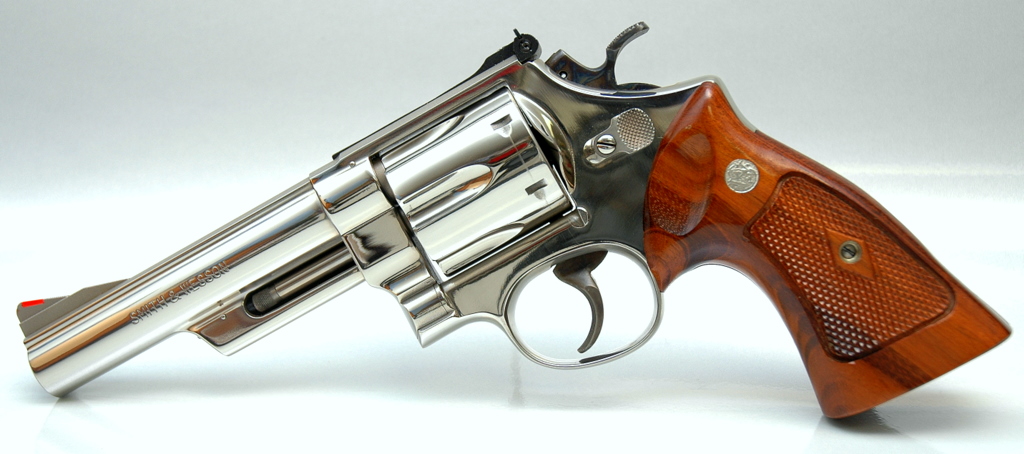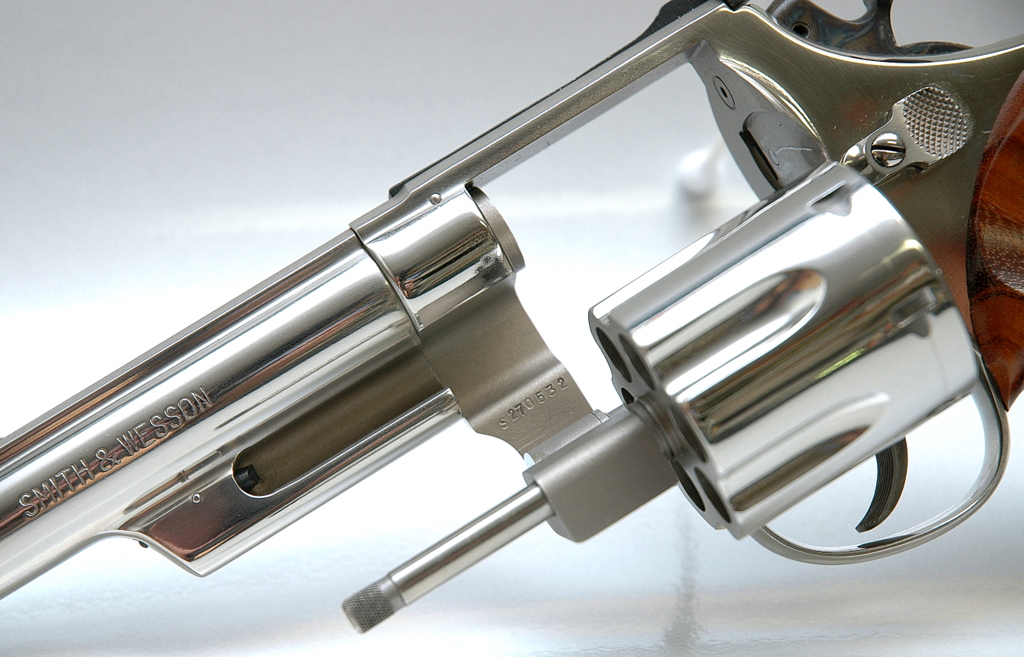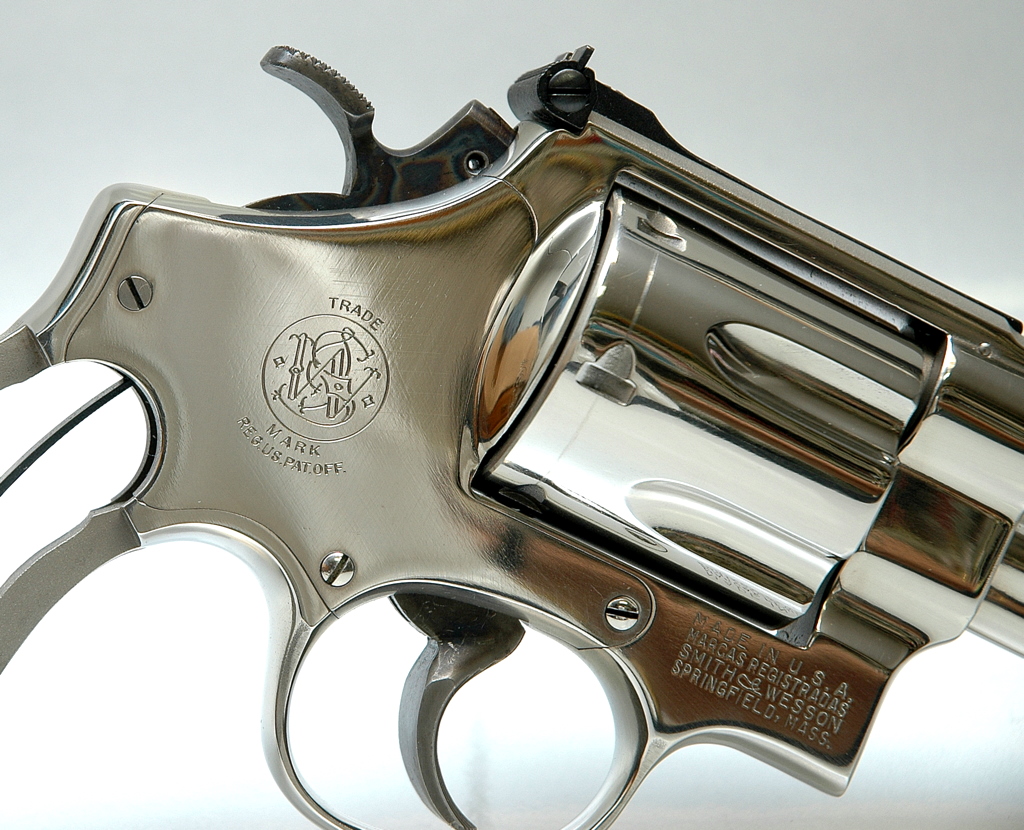 Views
16410
Comments
5
Comments
Trackbacks