FBI Agent with Reg Mag - Update
---
Geoff, you asked for a picture of FBI Special Agent Campbell with his gun on his hip. I've spent a couple of hours trying to scan it in - it kept taking up 32 Mb of disk for some reason. I finally reduced the DPI to 75 and got this pic.
If it's not clear then tell me and I'll try again at higher resolution.
This is SA Campbell, one of the original Melvin Purvis gang-busting 'G Men'. It's taken circa 1938 and he's demonstrating how to cling onto a Thompson on full auto. In the original pics you can see the cases...
Clearly visible, at least in the original pic, is his 4" Registered Magnum #3094 in the SD Myers holster on his right hip. I have both the gun and holster in my collection. I also have his 1940 "fancy engraved" 4" Non-Registered.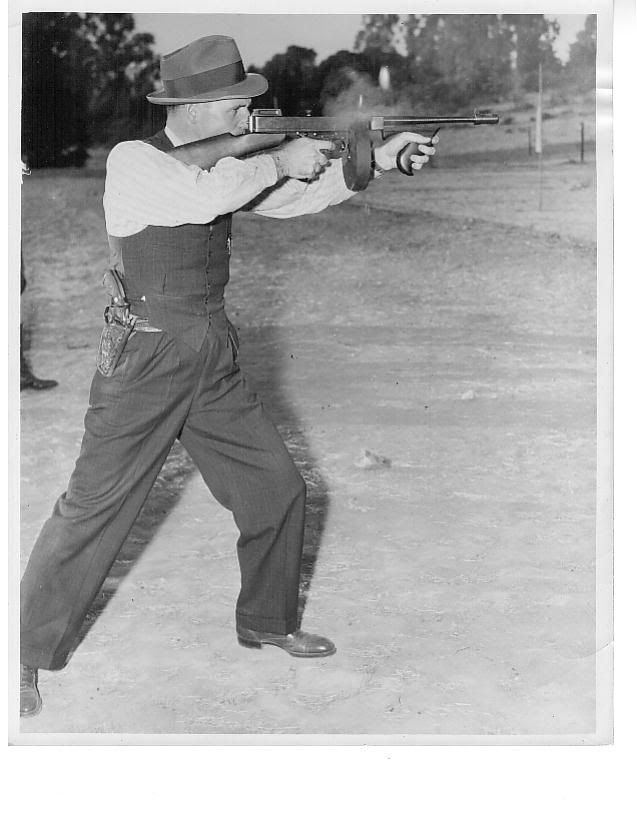 Views
4029
Comments
0
Comments
Trackbacks