I am pleased to offer these fine S&W revolvers:
1) A Model 29-2 with the 6 1/2" barrel, nearly mint with no discoloration or other blemishes. It locks up tightly and times perfectly. It comes in its original presentation case with all of the tools and papers. $775.00 shipped FFL to FFL.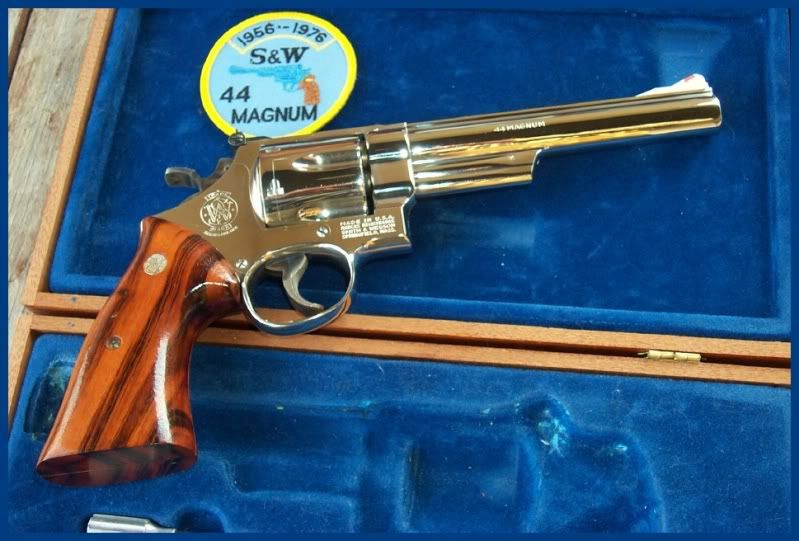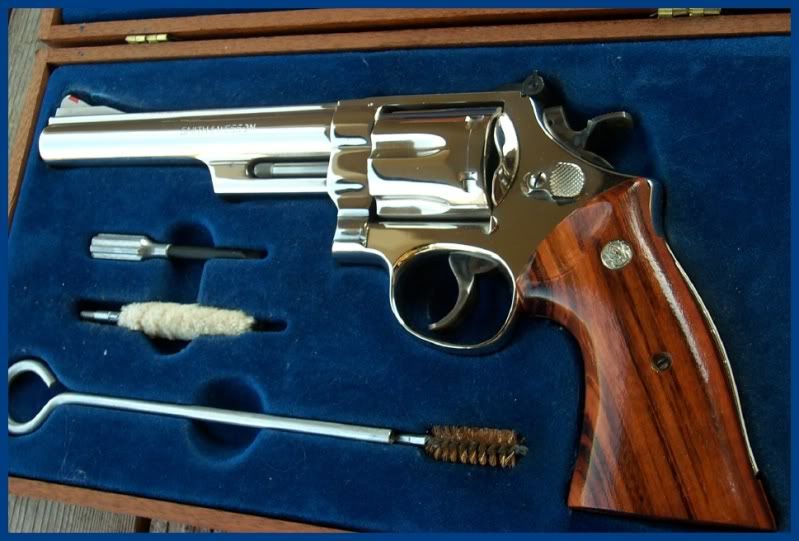 2) (SPF) A model 29-4 with a 3" barrel. It comes with the original Pachmyer grips, (the factory combats shown can be purchased separately if you want them) with the original (serial numbered to the revolver) box and papers.
Very minor freckling on one small piece. It won't show up in the pictures I have taken. I'm still working on pictures, I'll add them later. $750.00 shipped FFL to FFL (SPF).