WTS - Smith & Wesson Model 1000 12 Gauge (NC)
Semi Automatice Smith & Wesson Model 1000 12 Gauge, 80s Production. Excellent condition
Comes with Imp, Mod, and Full Chokes, and Leather Choke Case. Choke Wrench. Also will be in the Original Smith and Wesson box. I have an invoice from
LSG, Mfg|Gun Parts|Warranty|Gunsmithing
showing the complete refurbishment of the shotgun.
LSG is the certified S&W workshop for these model of S&W shotguns. You will find no better specimen of this era of S&W shotgun anywhere.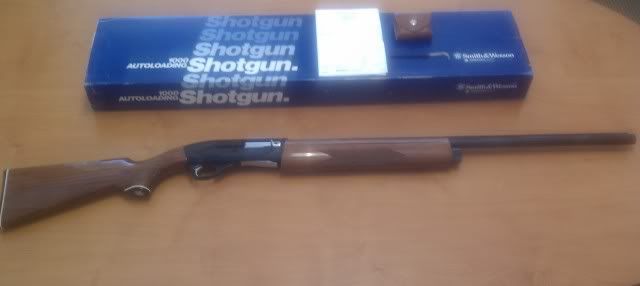 $500 + $25 Shipping to your FFL or $500 FTF
It is easiest to reach me at my email
trinc.nc@gmail.com
.