Brand new "Distributor Exclusives" Acusport Ruger 10/22 with a polished stainless "light varmint target" barrel, along with a set of Leupold PWR rings and a Vortex Crossfire 8-32x scope to round out the package. I purchased the gun, rings, and scope a few months ago but had some financial stuff come up and have yet to fire it, so it is still in brand new condition and comes with the original box, lock, and paperwork that accompanied it when I bought it.
I'm asking for $550 dollars for the rifle, scope, and rings.
It may be worth mentioning that the scope is covered under the same fully transferable, "no questions asked" lifetime warranty that vortex extends to all of their products, so if something ever happens to it while you own it you're covered.
Here are some pictures I recently took of it completely assembled:
The day I got it: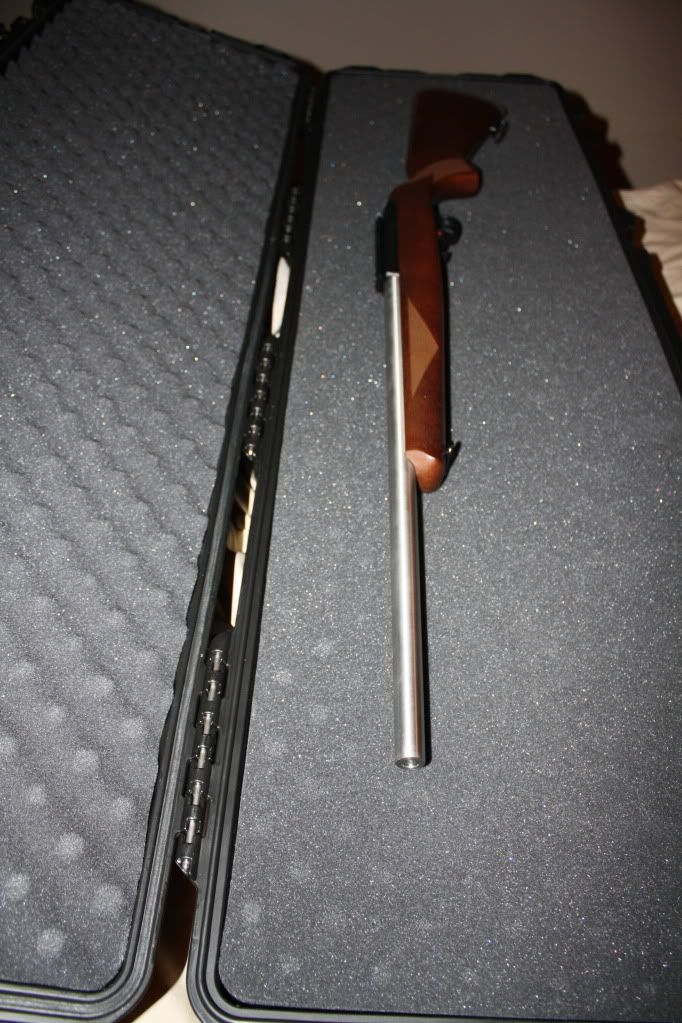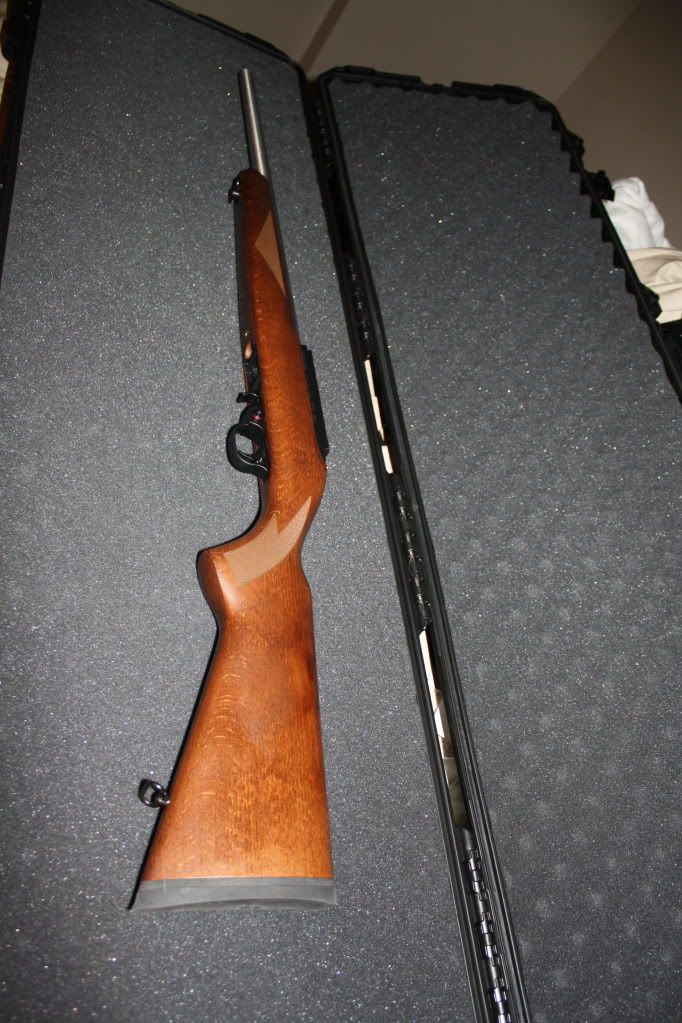 After adding the scope and rings: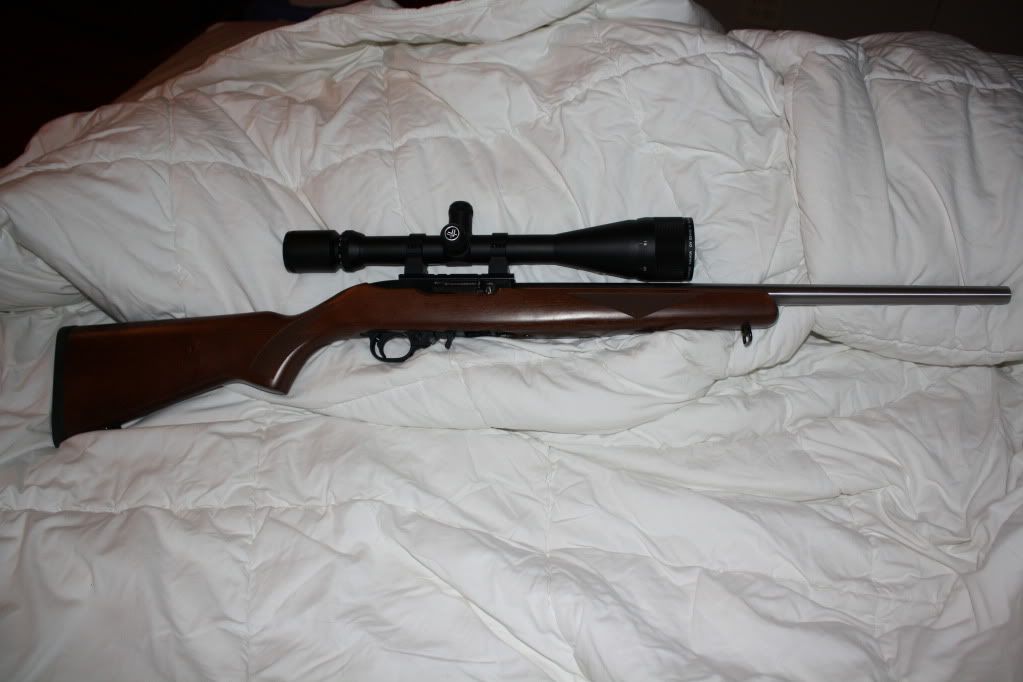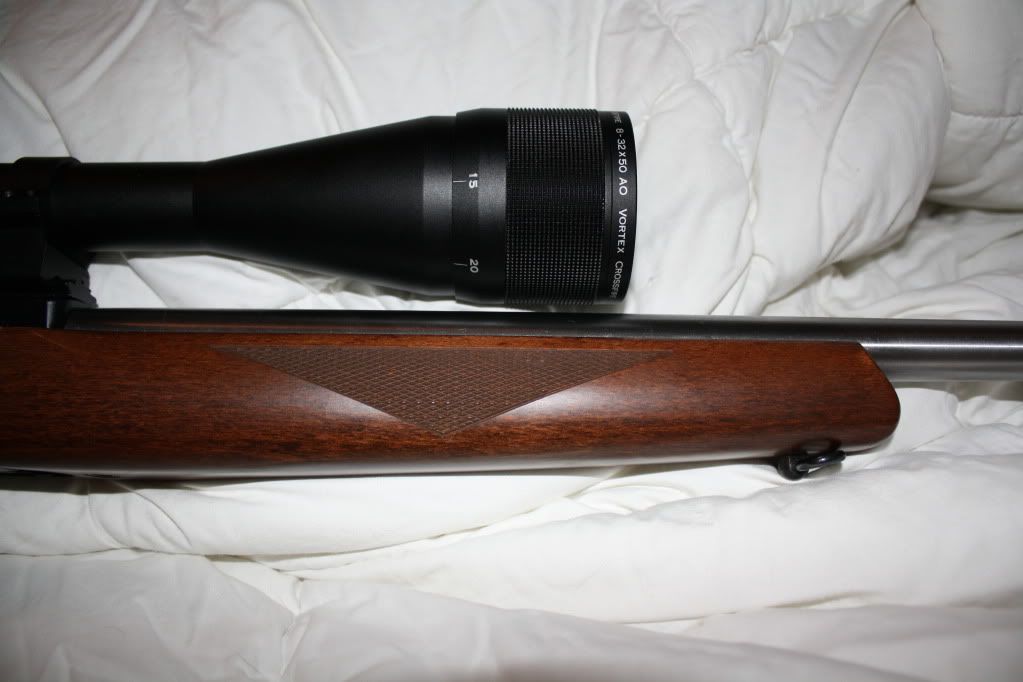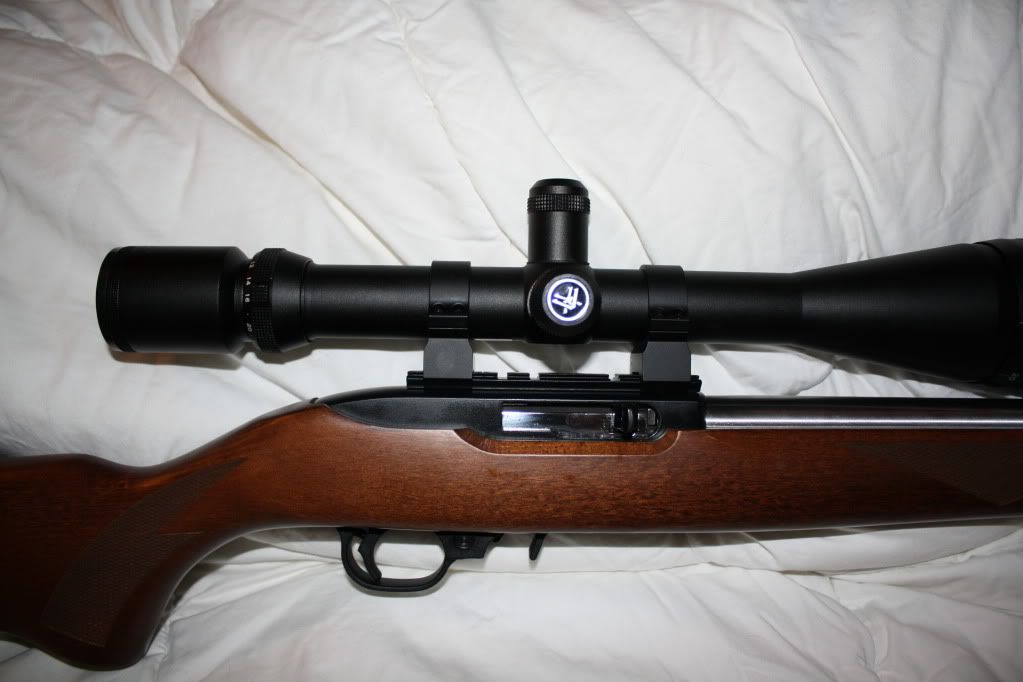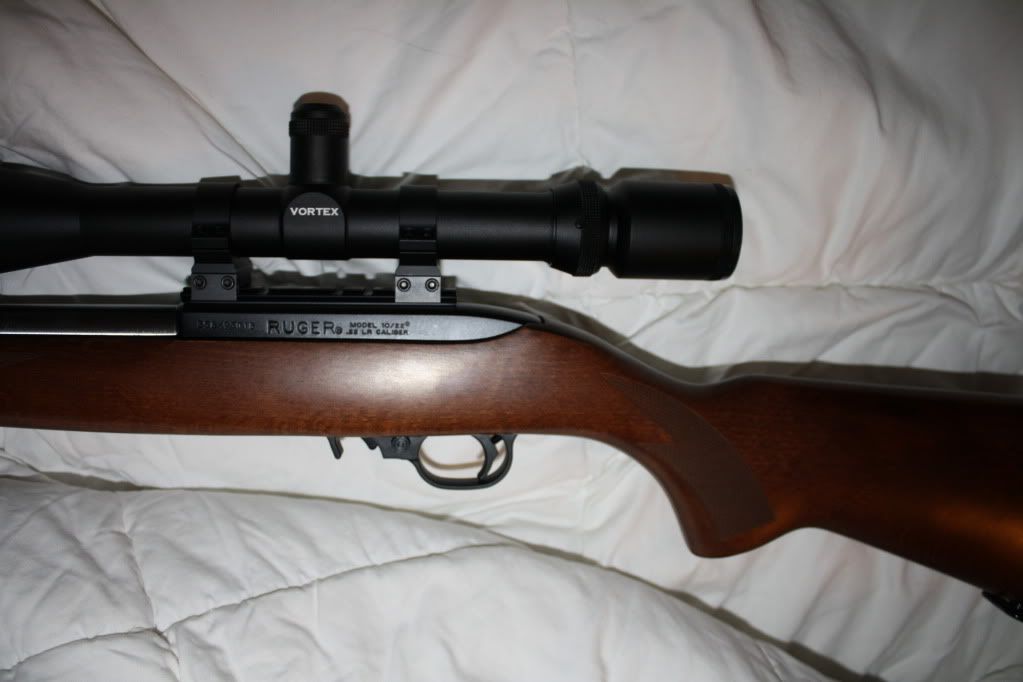 You'll notice the Pelican Storm case in he first picture, it's an iM3300 (
Pelican Products iM3300 Pelican Storm Long Case
) that I purchased along with the rifle in order to keep it safe when transporting it. If you'd like I can throw the case in as well for an additional $200 dollars. The case is brand new like the rest of the componnts, I brought it home and put it straight into storage a couple months ago. It has a lifetime warranty like all Pelican cases and is water and dust proof.
If you're interested please feel free to email me at
spotch@gmail.com
or through the forum!