Offering up two very desirable 4" 5-Screw Combat Masterpiece K-Frames for your consideration. Both appear to have seen very little use.....would make excellent additions to your pre-model number collection!!
Payment: I prefer discreet Friends/Family PayPal or direct bank/bank transfer with the ZELLE app unless other arrangements are made in advance.
These two can ship to your C&R or FFL as long as the FFL will accept shipment from a private party with copy of my drivers license. I have a hard time finding an FFL to ship, so be sure to confirm with your FFL before committing to purchase.
Shipping to the lower 48 only and sorry, NO CALIFORNIA SALES.
*****FIRST UP****
This very clean 4" K-22 Combat Masterpiece with matte blue finish and wearing correct diamond magna stocks (not numbered to gun). The S/N is K229029 and it left the factory in June of 1955
Price on the K-22 Combat Masterpiece is $850 shipped (See above terms)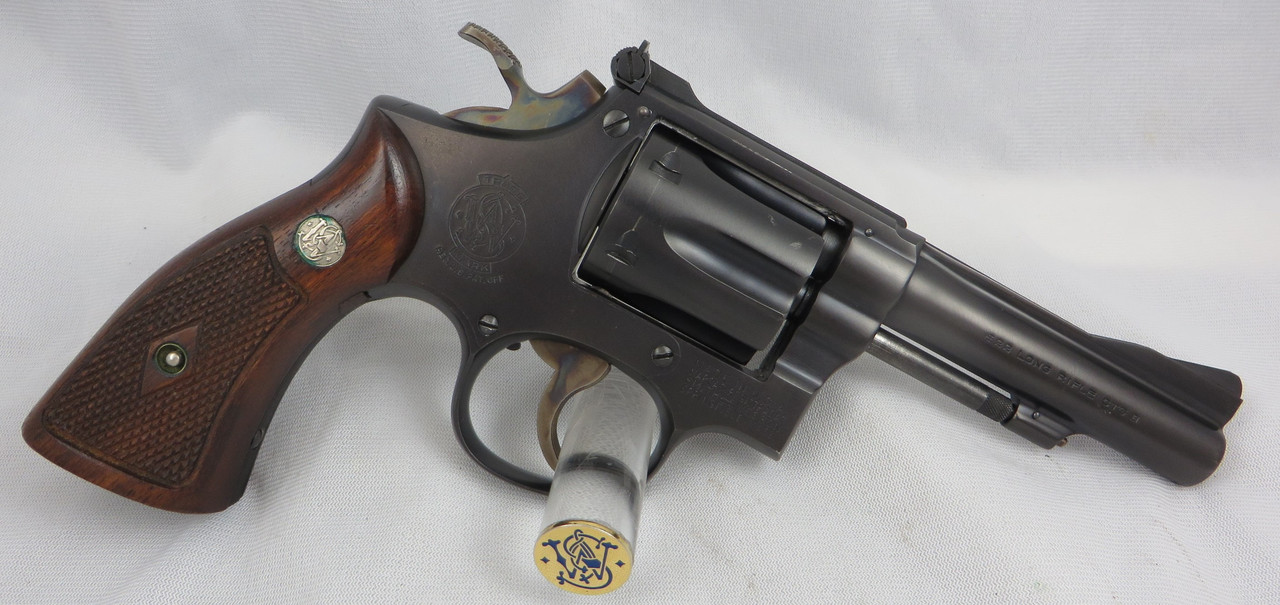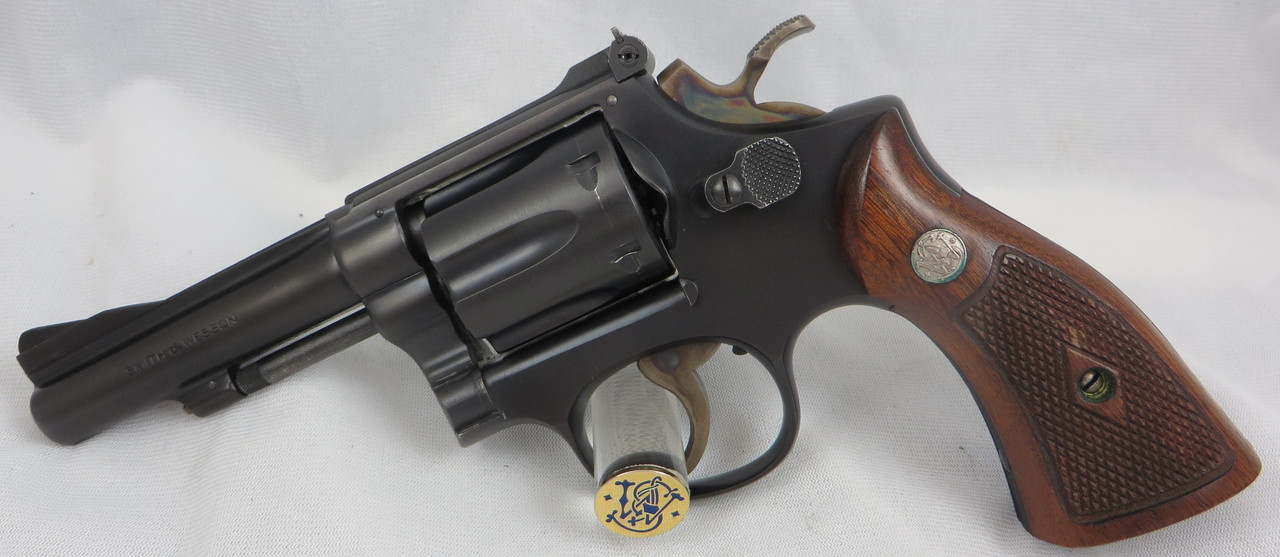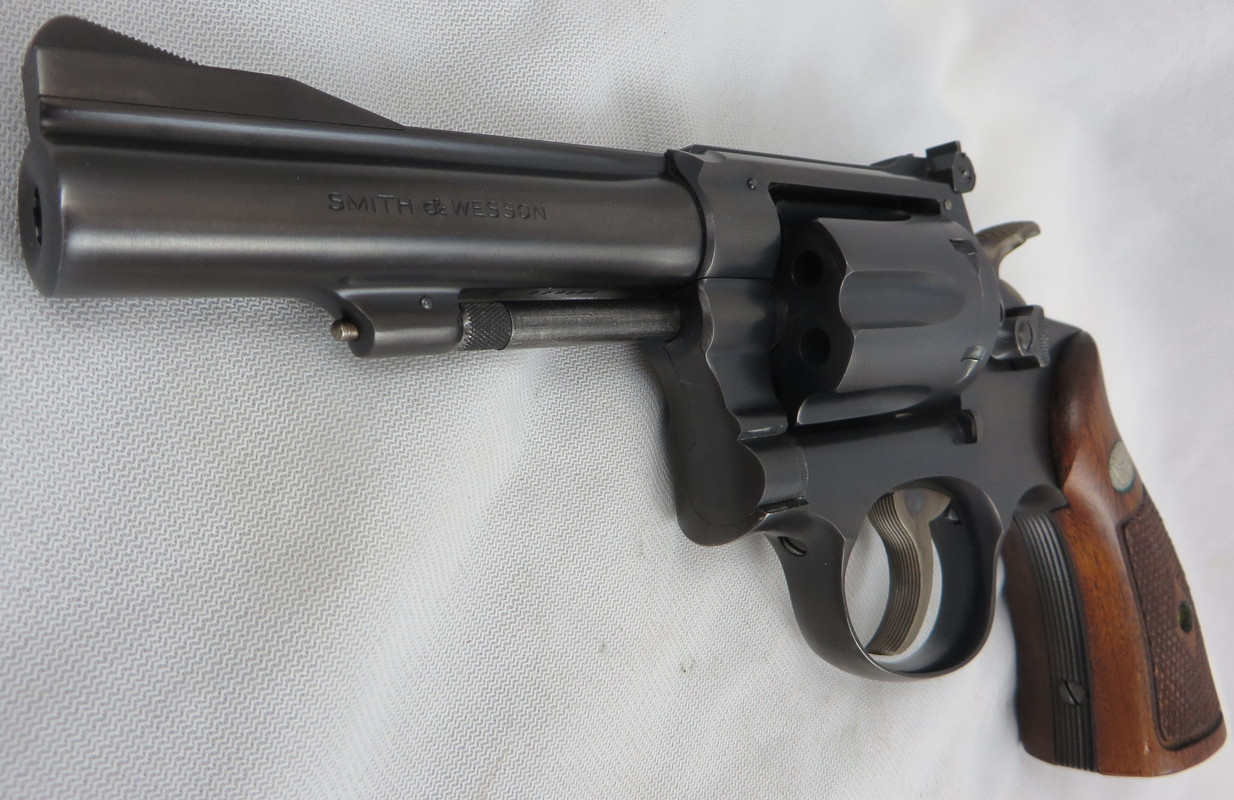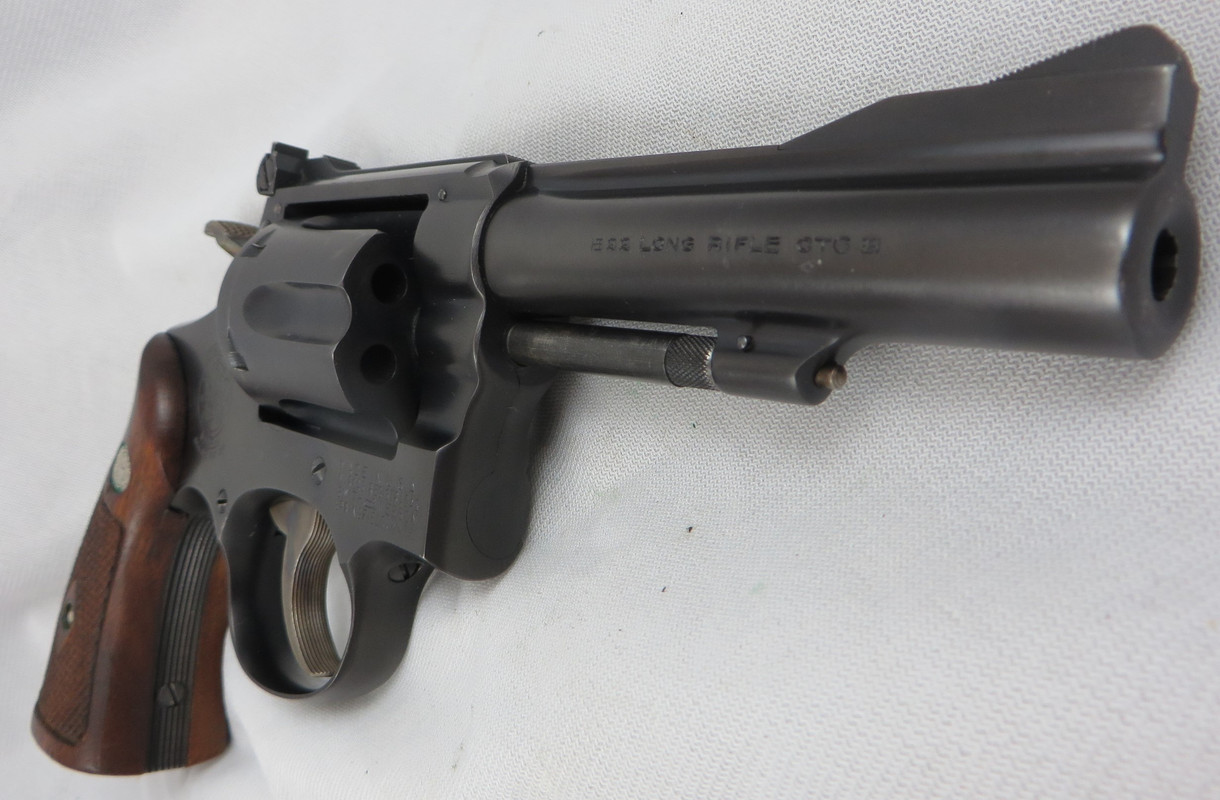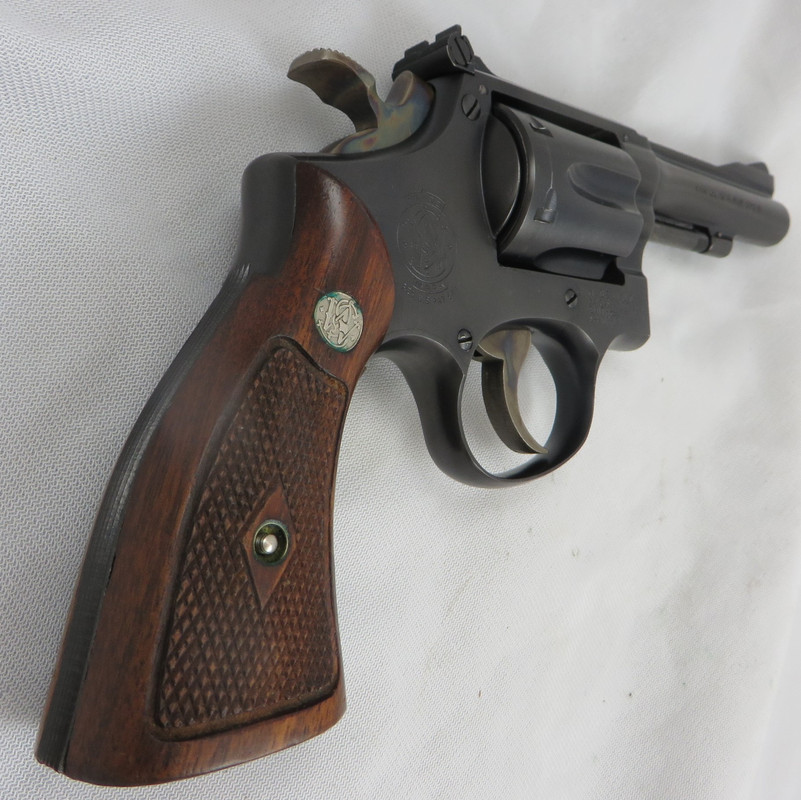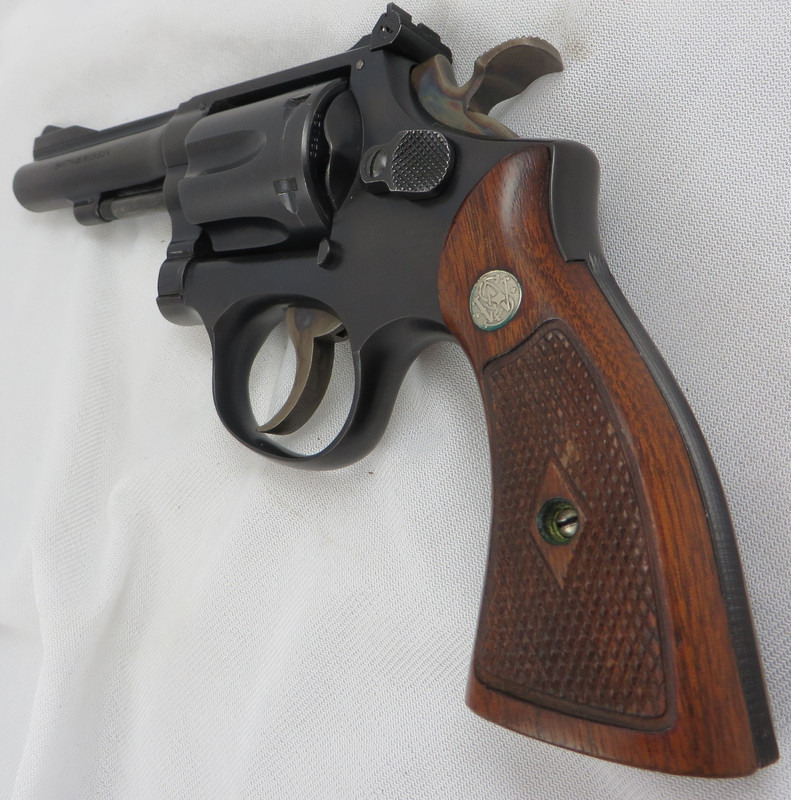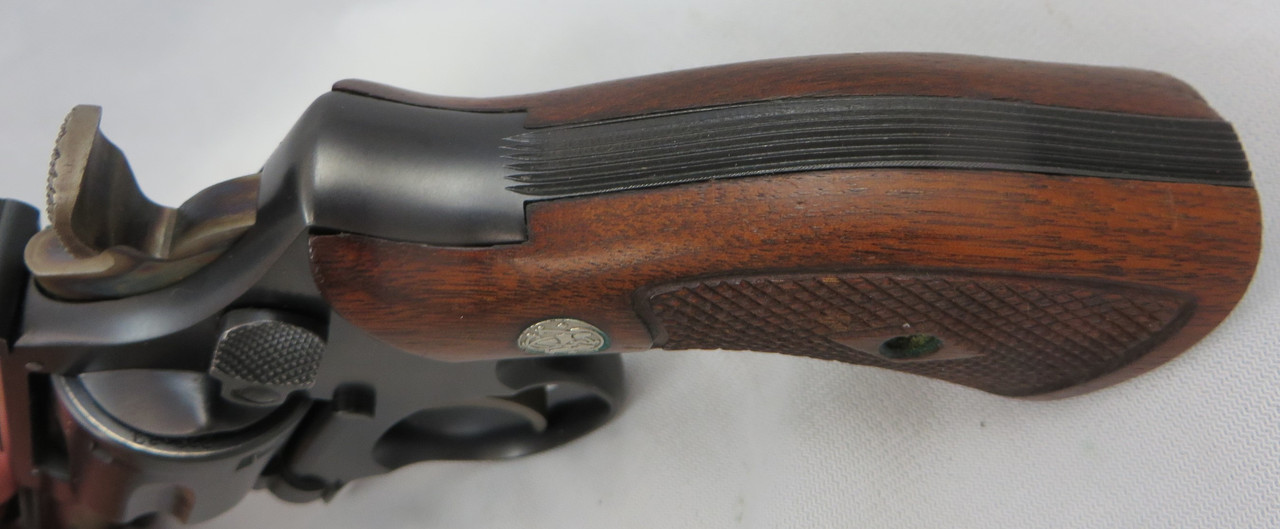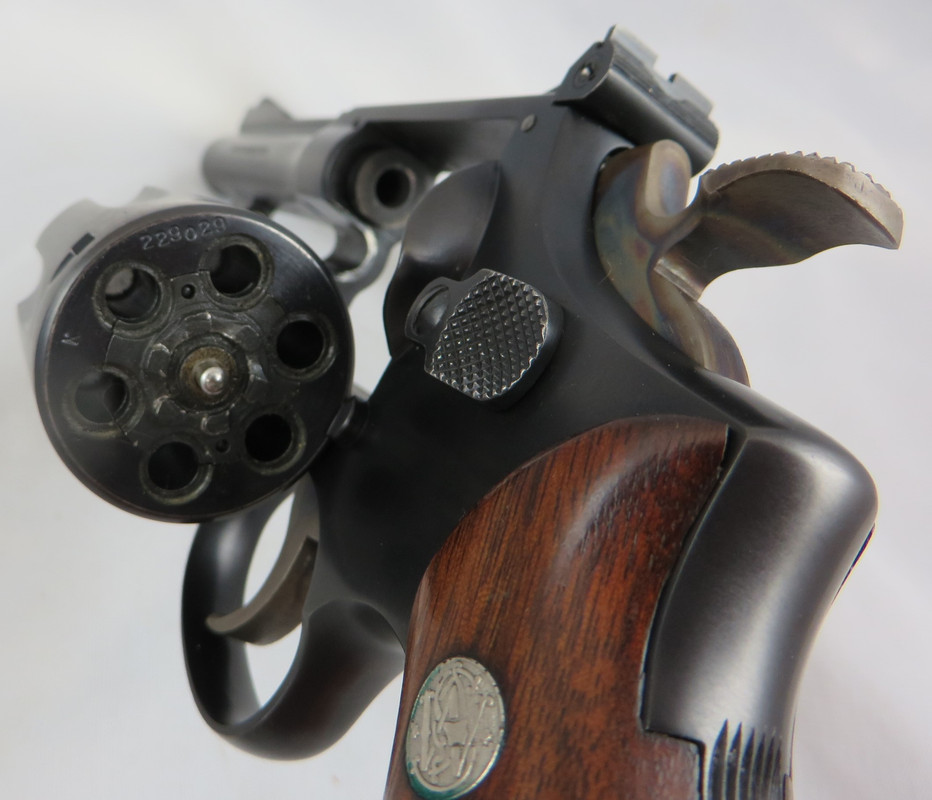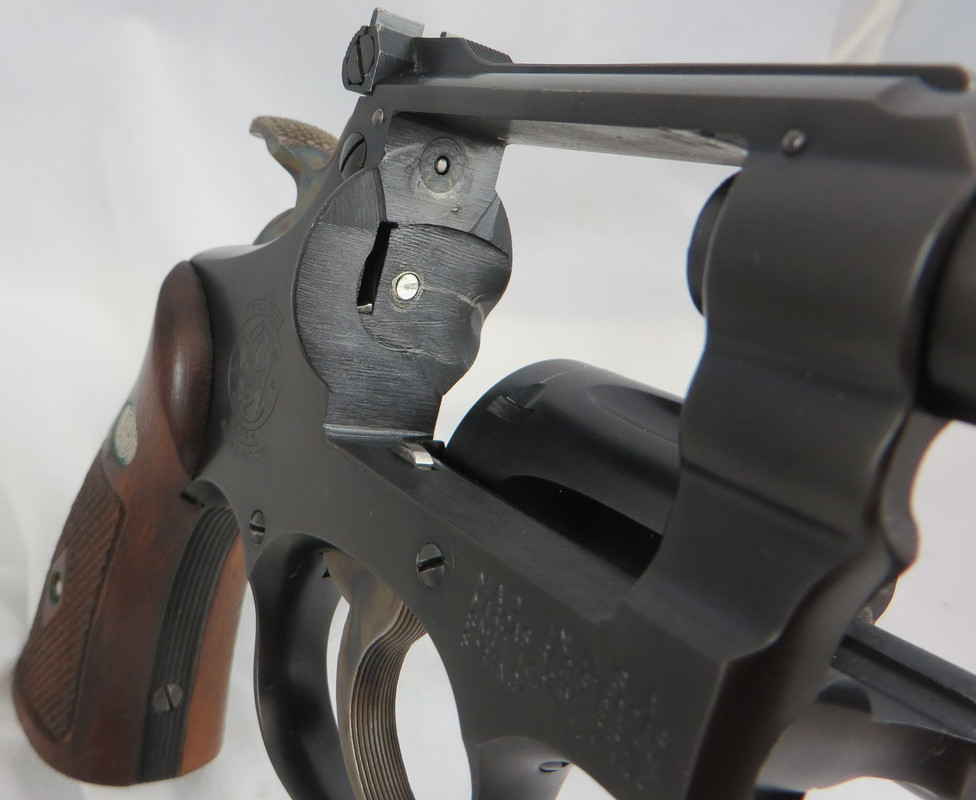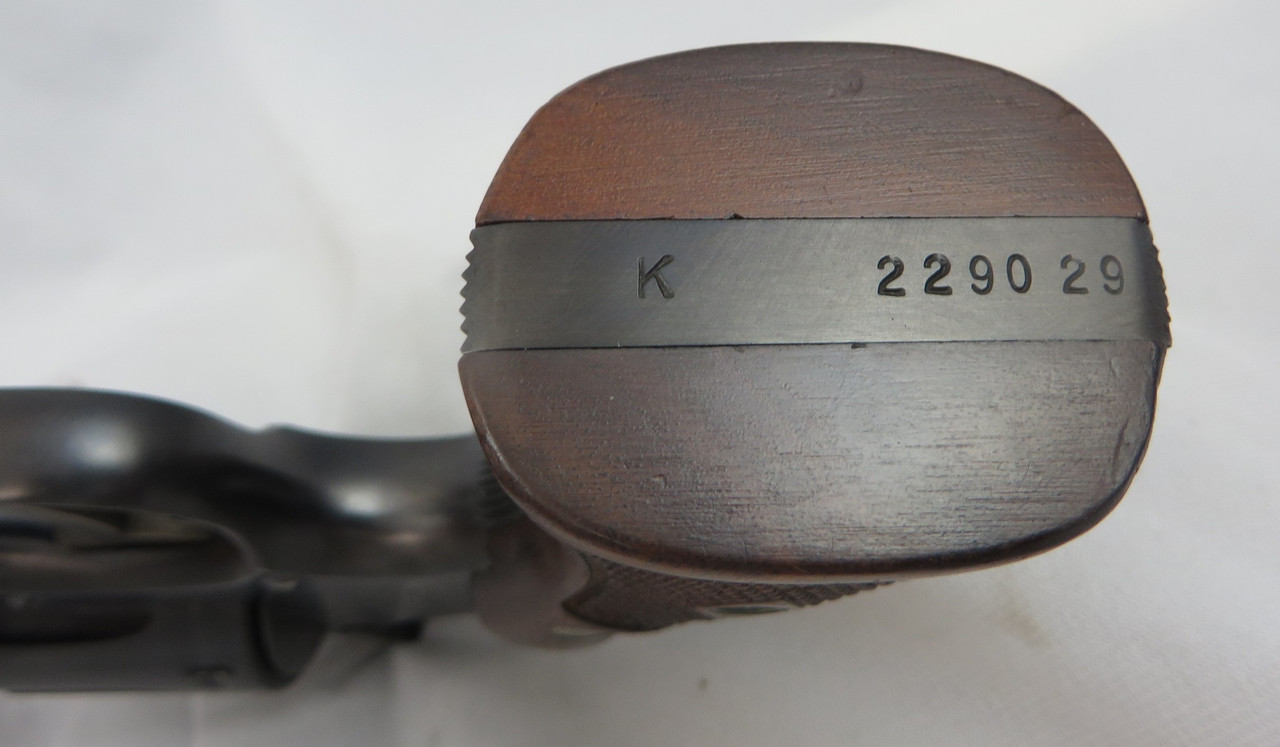 ****NEXT UP****
A very nice 4" K-38 Combat Masterpiece with bright blue finish and wearing original magna stocks that are numbered to the gun. The S/N is K248929 and it left the factory in February of 1956
Price on the K-38 Combat Masterpiece is only $850 shipped (see above terms)