This is a little wacky, but here it goes.
I bought a Pre-27 that came with these Stocks.
They were advertised by the seller as correct Targets for the Pre-27.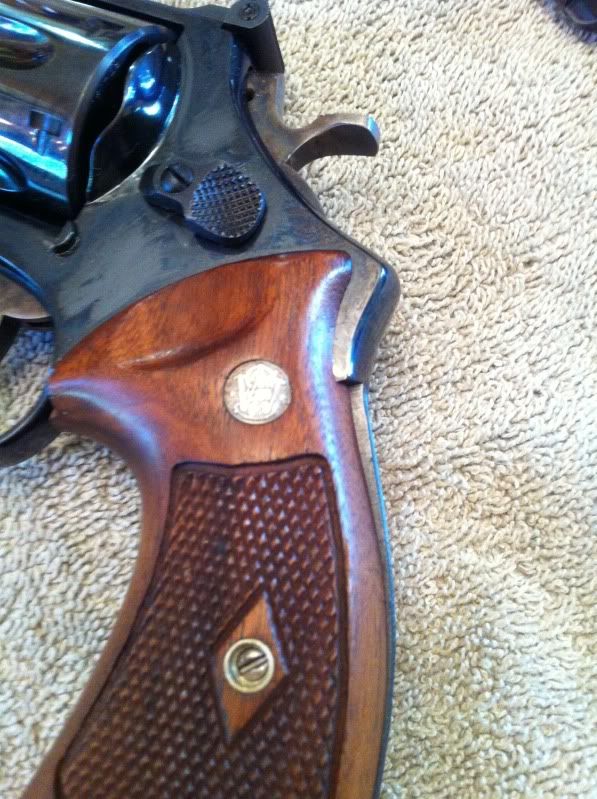 They had been messed with, and had no Black Washers on the back, so they could be screwed to the N-Frame. The seller swore they were N-Frames..........
Anyway another Forum Member had me send him the stocks and he fixed them. They once again sit on a K-Frame they were intended for.
I had a K38 that had a nice set of Magna's that were not numbered to the gun. Sold the Magna's and now have a nice pair of Targets for My K38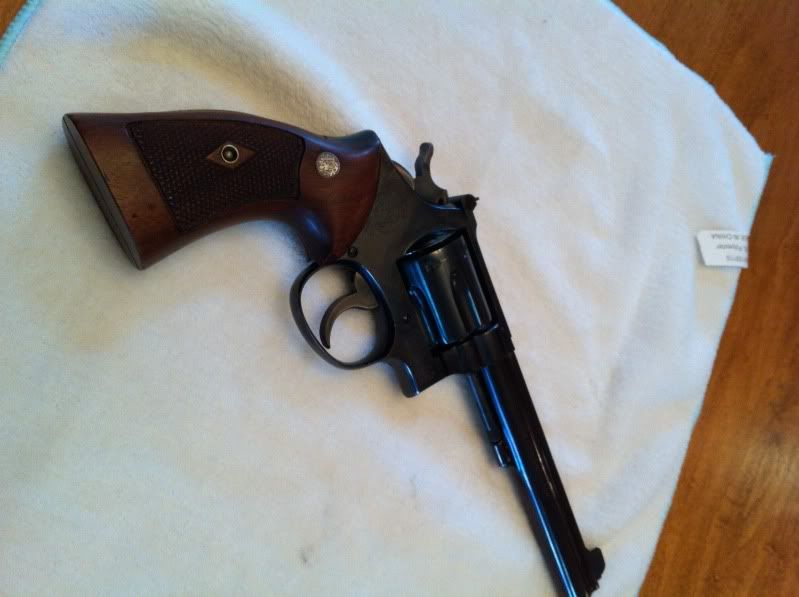 And there is little I love shooting more than a K38 with mild loads and Target Stocks!!!!
Emory
------------------------------------------------------------------
Honest Men Fear Neither The Light Nor The Dark