Turns out the twin to my Heavy Duty was actually in the same collection I purchased the two Deputy Spencer guns out of.
BBQ Gun Companion to the RM
This one is engraved in the same style, has the standard hammer (no HBH), and has ivories instead of pearls. It also comes with a Brill holster. Unfortunately the gold wash and nickel are oxidized quite a bit and the cylinder was damaged at some point. The shop wants quite a bit more than Iíd give for this one so they may have to live apart.
Mine: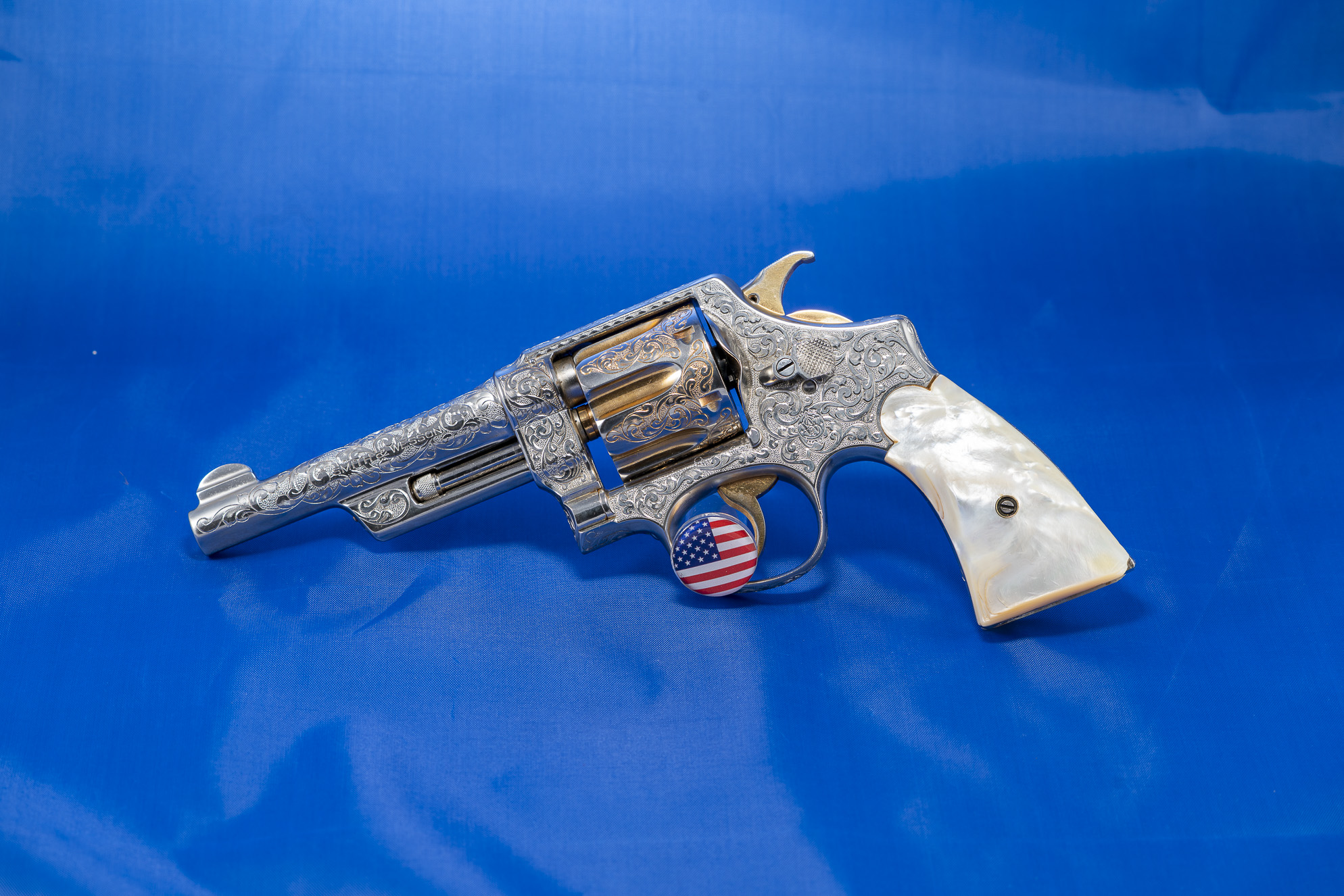 The orphan: