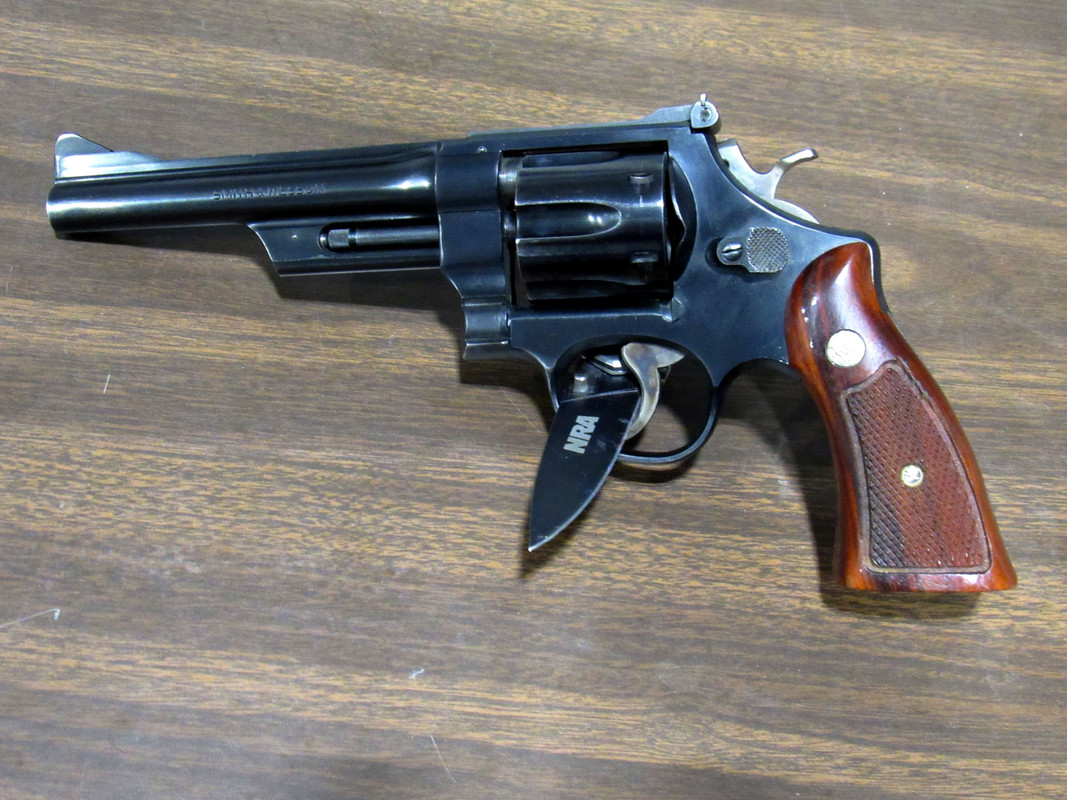 My brother bought this 28-2 new back in 1977 and let me take it rabbit hunting.
Shortly after he added Pachmayr grips and said they would be better for rabbit hunting. About a month ago I found the original stocks and replaced the Pachmayrs.
I kept the gun in my possession for about the next ten years and put 1000's or rounds thru it while hunting varmints. When I moved out of state and he said he'd feel more comfortable if I left it here.
He gave it to me 4 years ago. The first few times I shot it it would lock up. I called and asked him what might be wrong and he said to clean the ejector where it seats. He thought it might not be seating and catching as the cylinder rotated. I did and it fixed it.
He also told me that I was the only person who had ever shot it and that he had never cleaned it so today it got its first thorough bath.
Its like brand new.
I also gave my 686 and my 686-6 a good cleaning too.