I remember reading or being told that after WWII, and before model numbers were assigned, S&W intentionally made a K-22, a K-32, and the K-38 the same size and weight, LOADED. Can anyone speak to that, or confirm/deny that was the intention?
My model 14 and 17 weigh about the same 41 oz when loaded, and when wearing the same target grips. The SCSW refers to the Model 14 as a "mating companion target competition gun", nothing else about similarities.
Mine have different triggers, so they do not "feel" the same, but appearance and weight are close.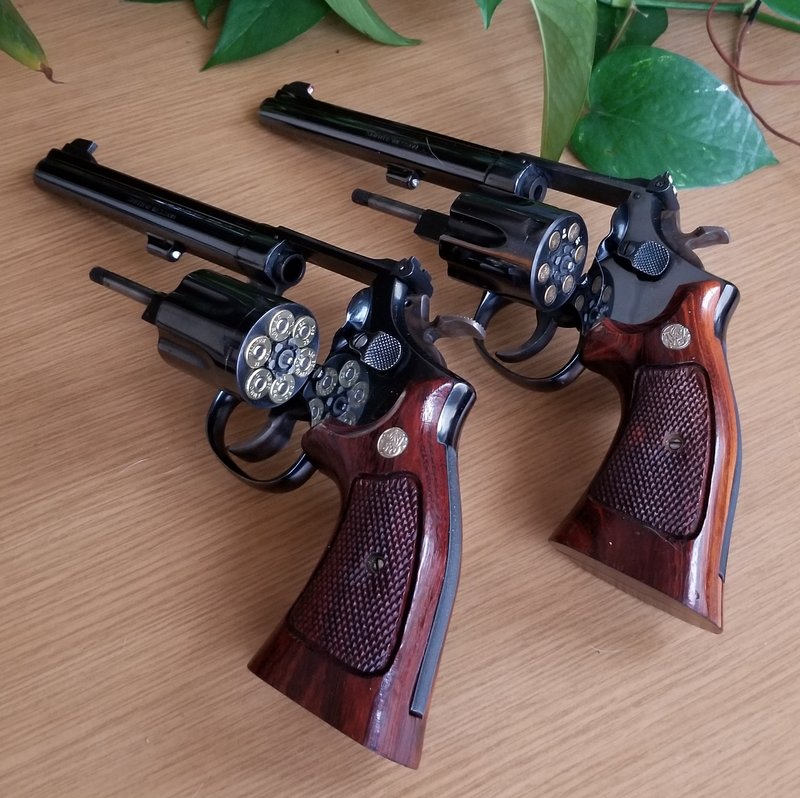 (The stocks left the factory about 20 years later than the revolvers, and one day I will replace them with some period correct ones... just not today,
)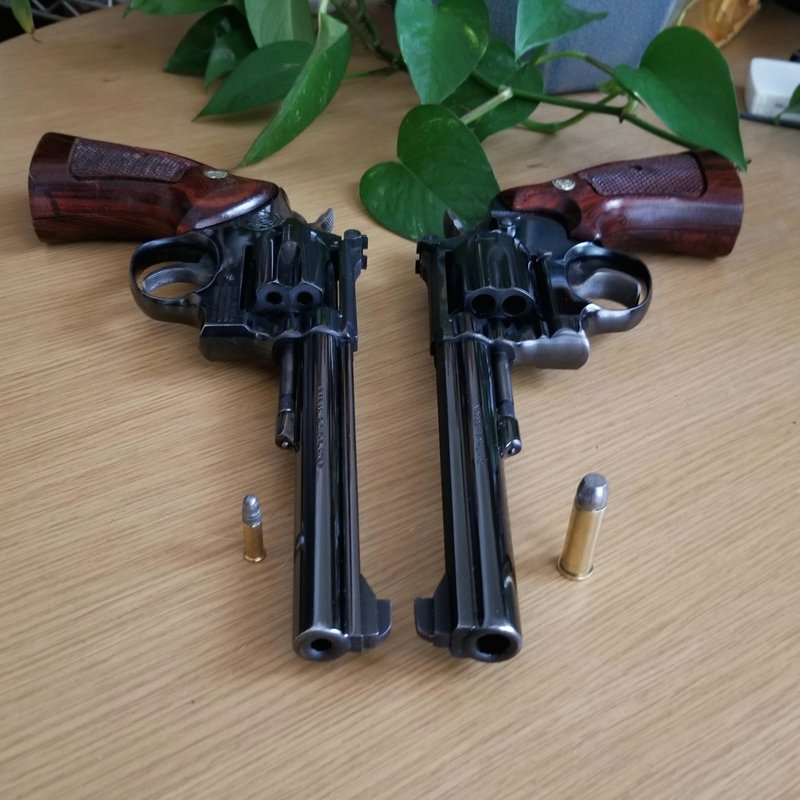 The barrel of the Model 14 looks more massive, but I assume that is necessary to get the right weight with the larger bore. IF that was the intent. The two guns do balance the same.