__________________________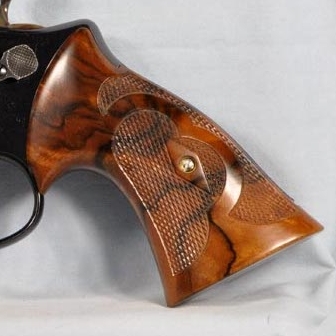 Keith Brown Grips
Truly custom made grips for most S&W handguns and some Colt models, made one set at a time from the highest quality materials. Offered in classic form like vintage custom and factory styles using the best available woods. Hardware is handmade in my shop. My hand checkering is done one line at a time and topped with hand applied finishes. One of my most popular styles is Roper reproductions, custom made for each shooter after receiving an outline of your hand. Other styles are S&W Cokes and Fingergroove Combat. For a complete online catalog, photo gallery and ordering instructions, please visit my website at:
kbgrips.com
__________________________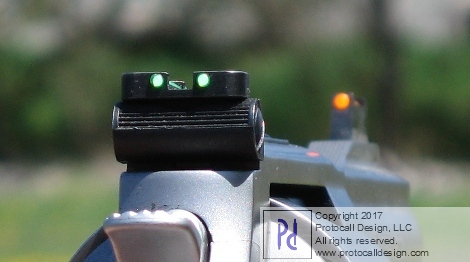 Protocall Design, LLC
Protocall Design, LLC, is a prototyping and custom machining shop. We make prototypes of new inventions, both our own and those of other people.
We also make accessories for the shooting sports. We make fiber optic front and rear sights for Smith & Wesson revolvers, including the V-Comp and Competitor models, and we can also make custom sights.
Please visit our website to see what we have to offer:
protocalldesign.com/products
__________________________
A.A.F.S. Associates, Inc.
R.S."Sal" Raimondi, Sr.

Consultant to Estate, Trust and Divorce attorneys, dealers, collectors and private individual. Evaluator, consultant and auction / sale adviser specializing in
firearms
and most sports / hobby related collectibles.
Formal appraisals formatted as required for specific litigation venue.
Preliminary consult call is always a courtesy. All information is kept confidential unless you authorize otherwise. 561-832-6022
__________________________
ESTRADA ARMORY, LLC
www.estrada-armory.com
__________________________
DWFAN - Grip Restoration
DW's Stocks and Restorations
__________________________
robbt
Original Grips & Holsters
__________________________
Executioner Stag Grips
grashornsgunworks.com
__________________________