____________________________________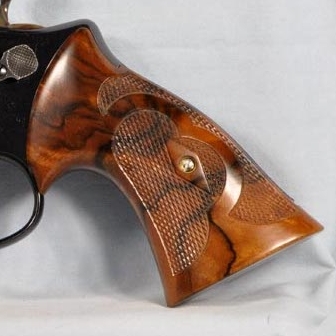 Keith Brown Grips
Truly custom made grips for most S&W handguns and some Colt models, made one set at a time from the highest quality materials. Offered in classic form like vintage custom and factory styles using the best available woods. Hardware is handmade in my shop. My hand checkering is done one line at a time and topped with hand applied finishes. One of my most popular styles is Roper reproductions, custom made for each shooter after receiving an outline of your hand. Other styles are S&W Cokes and Fingergroove Combat. For a complete online catalog, photo gallery and ordering instructions, please visit my website at:
kbgrips.com
______________________________________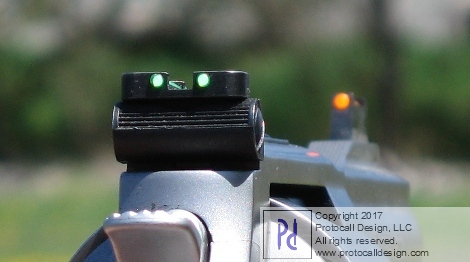 Protocall Design, LLC
Protocall Design, LLC, is a prototyping and custom machining shop. We make prototypes of new inventions, both our own and those of other people.
We also make accessories for the shooting sports. We make fiber optic front and rear sights for Smith & Wesson revolvers, including the V-Comp and Competitor models, and we can also make custom sights.
Please visit our website to see what we have to offer:
protocalldesign.com/products
_____________________________________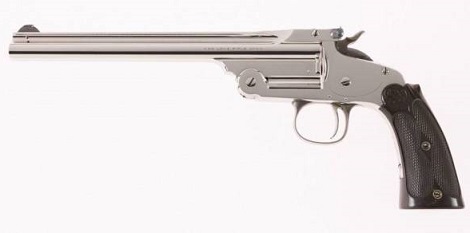 Magnum Carry
Magnum Carry Difference:
Have you ever looked for a classic gun? Where do you go? Gun Store? 1 chance in a million of having a classic used gun you want. Pawn Shop? About the same, except sometimes you can get a real deal. Online Auction? How many times have you been outbid at the last minute or got caught up in the excitement and paid too much. At Magnum Carry, you get a chance to look at quality photos and take your time to make a qualified decision.
MAGNUMCARRY.COM
___________________________________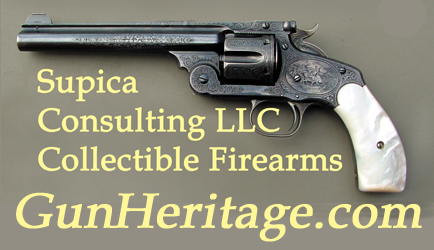 GunHeritage.com
Offering appraisals, consulting, collection liquidation, writing & media, and select consignment sales. Jim Supica, Owner, is Editor of Standard Catalog of Firearms, Co-author of Standard Catalog of S&W, former Director of the NRA Museums Division, and an AGI certified firearms appraiser.
Guns for sale listed at
Firearms For Sale | Supica Gun Heritage
Services & contact info at
Sales terms & contact info | Supica Gun Heritage
Background information at
https://www.gunheritage.com/about
Email:
SupicaLLC@outlook.com
Mail: PO Box 82, Olathe KS 66051
__________________________
ESTRADA ARMORY, LLC
www.estrada-armory.com
__________________________
Executioner Stag Grips
grashornsgunworks.com
__________________________