Since Ladder13's post about the DAO 3914's I've been intrigued about the DAO 3rd Gens, but never saw one around here till today.
Not a fan of the ambidextrous decocker, I'm a righty and have a couple of single sided 39xx's.
Went to a Show in Denver and the first table I walked up to had a bunch of 3rd Gens, 3913, CS45, some 40's and a 3953.
Low mileage, 2 mags, no box, talked him down $50 and it was a deal.
Look ma, no levers!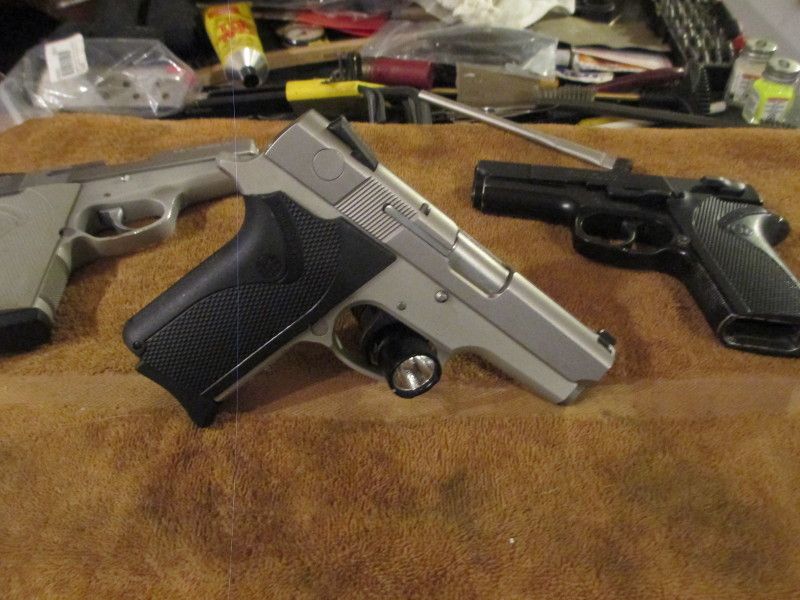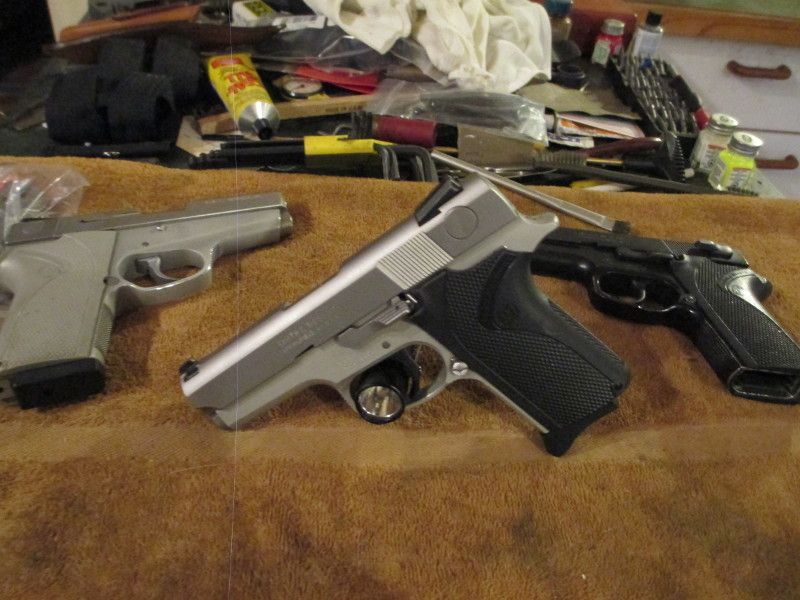 With it's stable mates.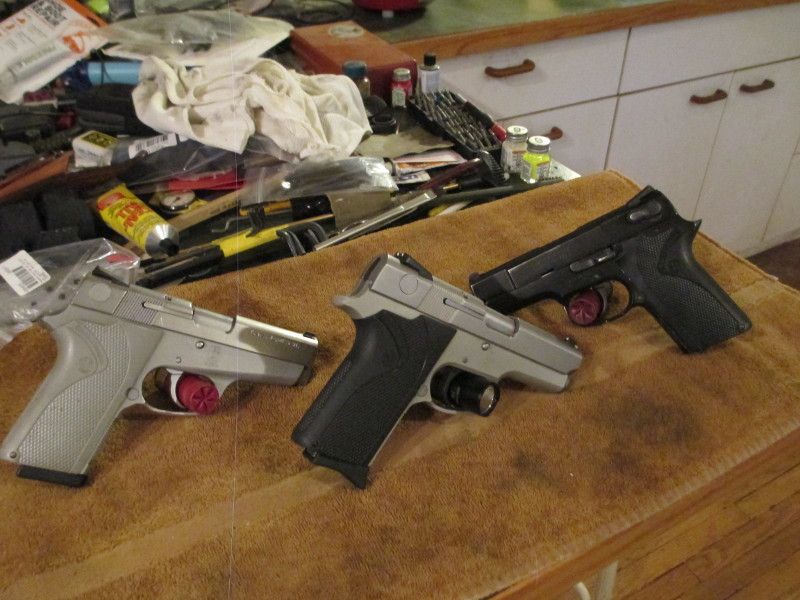 Can't wait to shoot it !