Quote:
Originally Posted by
Doc1500
Well, I guess I got the wrong spring set up or don't have the right Rod to go inside mine is too fat to go inside the smaller coil.
Would somebody please school me on this ?
The 4516-1 is typically found equipped with a .290 diameter aluminum multi piece guiderod and a single spring. That factory single spring is obsolete and long out of production.
In point of fact, S&W addressed some warranty claims of poor functionality on the dash1 guns by retrofitting the nested spring set originally equipped in the no-dash guns and when the dash2 guns were produced they were setup from the start with the nested spring set on a one piece stainless steel .236 diameter guiderod.
The retrofit of a dash1 gun for the nested spring, either the factory S&W springs set p/n: 108660000 & 108670000 or the Sprinco set requires these parts... A new guiderod assembly and a reducing bushing press fit into the slide's spring tunnel on the host gun.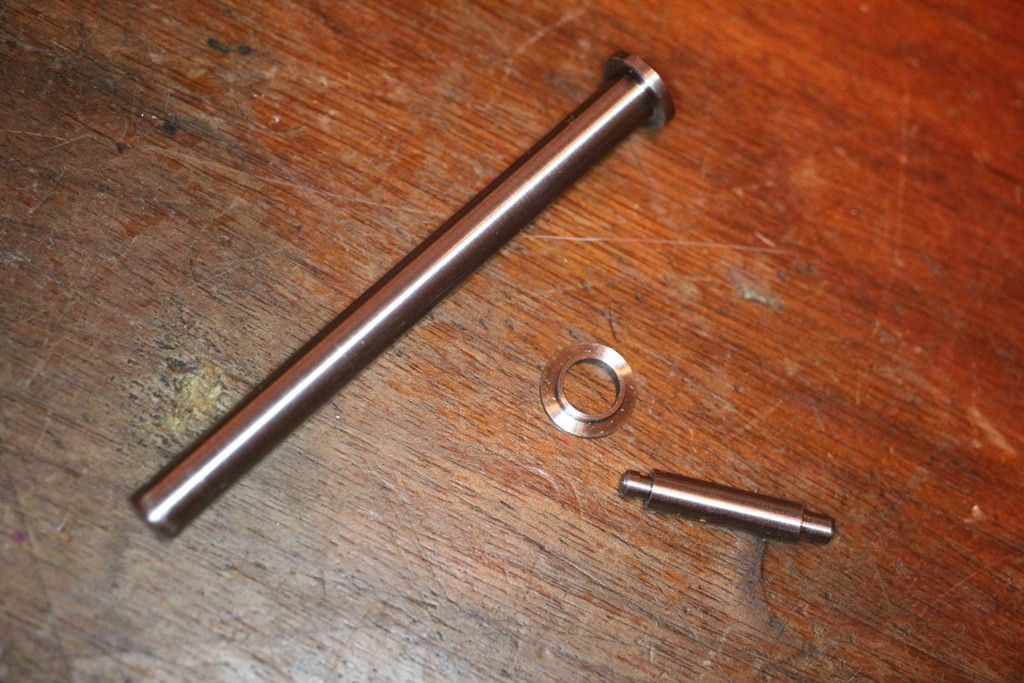 Installed from the pointy end it looks like this on my 4506
I don't recommend the Wolff single springs for the dash1 guns at all. The original factory single springs were 16# with closed coil on each end. I have a few of the Wolff springs here and they appear to be cut down 1911 springs, loose open coil on one end and a closed coil on the other. The closed coil is tight on the guiderod so you must orient the spring with the closed coil towards the breech otherwise the gun wont run. Then with the loose open coil out at the muzzle end, the spring wire can potentially tie the gun up if it manages poke its way out the exit hole in the spring tunnel. Two other Wolff 4516-1 springs I have are closed coil on each end but still one end has a reduced ID so it's very tight on the guiderod on that end. In my view, these are re-packaged compact 1911 springs.
Cheers
Bill