Edit: No longer looking, thanks.
I am interested in anything that resembles the function of the link and pic below. It doesn't have to be that exact type, make, model.
LIPSKI : COMPETITION BARREL BAND - World's Largest Supplier of Firearm Accessories, Gun Parts and Gunsmithing Tools - BROWNELLS
I have a .732" outside diameter SS barrel. I cannot find anywhere on the internet where they have these in stock. I get the impression they are not a high volume item and they probably can't justify keeping a ton of them on hand?
This is a long shot (pardon the pun) but I am REALLY wanting to get my AR setup with iron sights prior to 4-17-2011. Yes, I know there are a lot of ways to put iron sights on an AR but for a long list of reasons I'll not go into the clamp on front sight base that doesn't require changing out the gas block is the crux of the solution I'm looking at for now.
If you have other options to get a front sight on a .732" barrel without having to change out the gas block or rely on rails on the hand guard (basically something that clamps onto the barrel) I am all ears. (or I guess that would be eyes since this is the internet.)
Most questions will likely be answered by looking at the rifle so...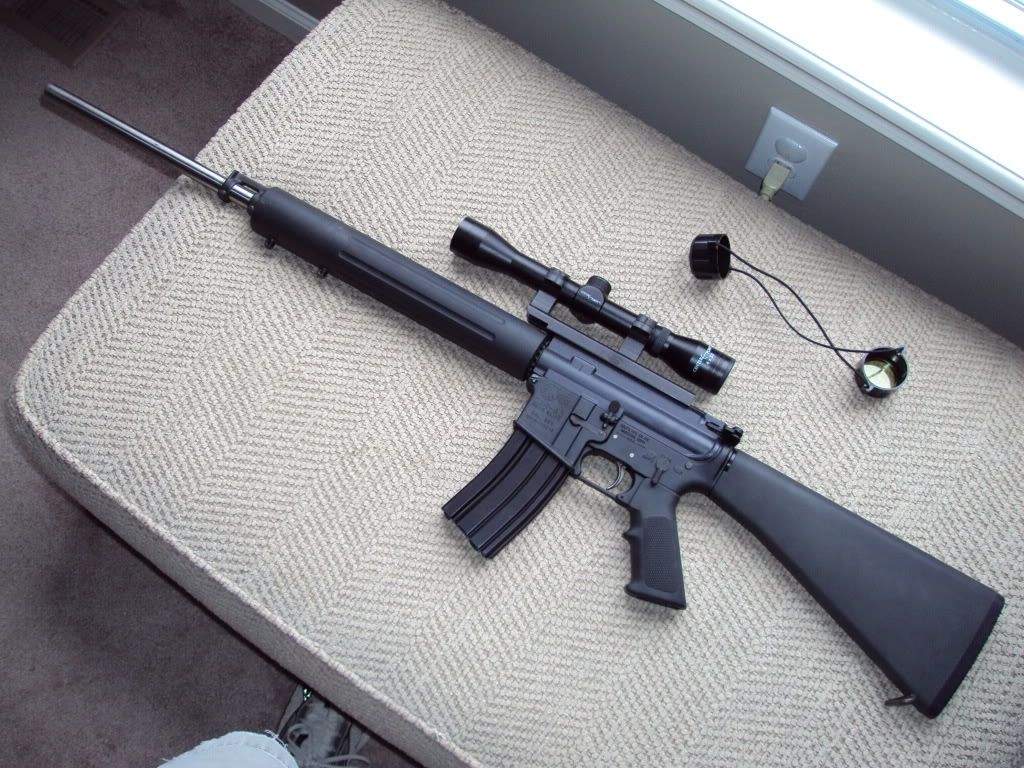 I'm in central Indiana, Pm me is the best way to reach me.